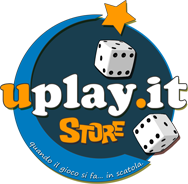 It was a relatively slow news week. So what? We'll make those lemons into podcast lemonade any day, and you, friend, are invited to our lemonade stand. We take credit cards.
Hosts: Myriam Joire (tnkgrl), Brad Molen, Joseph Volpe
Guest: Andrew Munchbach
Producer: Trent Wolbe
Music: Tycho - Coastal Brake (Ghostly International)
00:01:48 - RIM announces Q4 2012 earnings, Jim Balsillie resigns from board, company plans to refocus on enterprise
00:04:30 - RIM CEO Thorsten Heins reportedly 'clearing house,' laying off numerous executives
00:10:00 - RIM sticking with consumer goods, just 'refocusing' on enterprise
00:18:55 - Android 4.0.4 rolls out to HSPA+ Galaxy Nexus and GSM Nexus S
00:40:47 - Samsung ships five million Galaxy Notes in just five months
00:54:04 - Conversion kit lets you push your RAZR to the Maxx for $110
00:55:30 - LG Lucid becomes official on Verizon, can be yours March 29th for $80
01:02:05 - Nano-SIM standard vote postponed while RIM accuses Apple of cheating
01:05:55 - T-Mobile's next MyTouch: Huawei Ascend G312 QWERTY hands-on
01:17:05 - Nokia Lumia 900 to hit ATT on April 8th with $100 price tag in tow (video)
01:18:55 - ATT confirms HTC Titan II to join Lumia 900 on April 8th for $200 (video)
01:33:37 - Samsung Galaxy S ICS-like 'value pack' upgrade officially released in Korea
Hear the podcast
Subscribe to the podcast
[iTunes] Subscribe to the Podcast directly in iTunes
[RSS MP3] Add the Engadget Mobile Podcast feed (in MP3) to your RSS aggregator and have the show delivered automatically
[RSS AAC] Add the Engadget Mobile Podcast feed (in enhanced AAC) to your RSS aggregator
[Zune] Subscribe to the Podcast directly in the Zune Marketplace
Download the podcast
LISTEN (MP3)
LISTEN (AAC)
Contact the podcast
podcast (at) engadgetmobile (dot) com.
Follow us on Twitter
@tnkgrl @phonewisdom @engadgetmobile @jrvolpe @amunchbach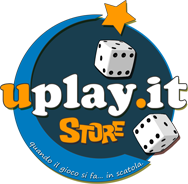 Article source: http://www.engadget.com/2012/03/31/engadget-mobile-podcast-132-03-31-2012/