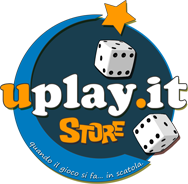 Smartphone Lost? Locate It, Lock It, Clear It and Restore It with New Protection App from Sprint
Free application is available to customers who subscribe to Sprint's Total Equipment Protection plan
OVERLAND PARK, Kan.--(BUSINESS WIRE)--The cost to replace a lost mobile device is usually the least of a wireless customer's worries, especially if he or she is protected by Sprint's Total Equipment Protection, which provides coverage against loss, theft and damage. The bigger nightmare is the thought that a customer's personal contacts, photos and other private information could fall into the wrong hands. To help alleviate those fears, Sprint (NYSE: S) customers needing to track down a lost device and protect their personal information can do so now with the launch of a new application called Total Equipment Protection App.*
Sprint customers with Total Equipment Protection will be able to access the new application, beginning today, at www.sprint.com/protection, where they will benefit from the following features:
* Locate lost device by sounding an alarm on the smartphone even if in silent mode, doing a real time locate via GPS technology, or viewing the smartphone's location history on a map via a Web Interface
* Remotely lock their smartphone
* Erase contacts in the address book on a lost smartphone
* Backup, manage and restore contacts
"Anyone who has lost a phone knows that their personal information is possibly just as vulnerable as if their computer was hacked," said John Carney, senior vice president of consumer marketing for Sprint. "Now, Sprint customers have peace of mind knowing that their personal and private information is safe. TEP and this accompanying application is a safeguard for customers who want protection from not only loss, but misuse and unauthorized access."
The Protection App is included at no additional charge as a benefit of Total Equipment Protection plan, which is $7 per month, per line of service. It is available to customers with phones using BlackBerry and Android mobile platforms. TEP customers download and install the user-friendly application at www.sprint.com/protection. Privacy protection is included with the Protection App. Each time the smartphone's location is requested by the Web interface, an SMS text message is sent to the smartphone notifying it has been located.
In addition to purchasing TEP coverage, customers have several other steps to help customers protect their information:
* Pass codes – Sprint customers should always use pass codes to lock their phones and make it harder for the phone to be accessible if lost.
* Protect voice mail – Use the "pass code feature" to retrieve voicemails rather than opting to skip it in order to maintain the highest level of security. Without it, anyone with access to the device can connect to the voicemail.
* Contact Sprint – Call Sprint's Customer Care department immediately to deactivate the phone if it is believed to be lost, stolen or accessed without authorization.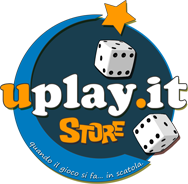 Article source: http://www.engadget.com/2011/02/28/sprints-total-equipment-protection-app-searches-out-lost-androi/