IOGEAR GearPower GMP10K
External battery chargers are a dime a dozen. In fact, we've covered quite a few of them in past IRLs, and for good reason: since we travel so much and often find ourselves without a nearby charger, nearly everyone on the team relies on one to get us through trade shows.
I had the opportunity to take IOGEAR's GearPower GMP10K for a spin while traveling in Spain and California, and the external cell came in extremely handy. While your mileage will vary depending on the size of the devices you're charging, its 11,000mAh capacity got me through no less than eight charge cycles with some juice left over. As you can imagine, it's not the smallest external battery charger out there, but at least it fits in my backpack without taking up much room. The $80 pack may be overkill for the casual phone user, but it's definitely worth consideration if you have a packed travel schedule throughout the year.
-- Brad Molen
SteelSeries Free Mobile Wireless Gaming Controller
I just spent an idyllic afternoon with my 2-year-old daughter. We didn't go to the park because it was snowing. We didn't read books because, well, we just didn't fancy it. Instead, we sat on bean bags in the living room and played Proteus on my PC. It's a simple and beautiful game with no goal other than to wander around a magical island. It was the first time the kid ever played a computer game and the first time she held a controller. The one for my Xbox 360 was too big, so we tried a SteelSeries Free Mobile Gaming Controller instead. It was a perfect fit and she quickly got the hang of looking and moving using the analog sticks -- fortunately the game doesn't require any buttons, otherwise things might have gotten too tricky. It was 30 minutes of pure fun and I know she'll want to try it again soon.
From a parenting perspective, I don't know if this is a good idea. Our kindergarten deliberately keeps toddlers away from computers until they get older, on the basis that their real-world coordination should fully develop first. On the other hand, I remember playing 4D Sports Racing and Commander Keen with my little sisters, and I'm convinced it helped our coordination to develop, giving us all a head start when it came to learning to drive, ski and sail. My sisters weren't quite this young, though -- they were 7 or 8 years old at the time, not 2, which means this is uncharted territory in my family. But it's beautiful territory -- an island of falling blossoms and shooting stars -- and I can't think of a good reason to mark it off limits.
-- Sharif Sakr
Metabones Speed Booster
Which Sony NEX user hasn't gazed longingly from time to time at Canon shooters and their collection of sublime L series glass? Sure, there are some excellent E-mount lenses on the market, such as Sony's f/1.8 24mm Carl Zeiss Sonnar. But none of them sets one's heart aflutter like Canon's EF 50mm f/1.2L USM, a pricey lens that brings near-night-vision speed and ultra-fine selective focus. On the other hand, there are many reasons to eschew all things Canon in favor of Sony's E-mount models, like the NEX-C3. By chucking the mirror, these models are much lighter and cheaper than Canon's bulky full-frame DSLRs like the 5D Mark III, have easier-to-use video and seem to take still or moving images just as well as their more upmarket Japanese brethren, optics notwithstanding.
Now, though, there's a way to live in both worlds at once: Metabones' new Speed Booster. It adapts Canon full-frame EF lenses (not EF-S) to Sony's E-mount NEX cameras, with the added benefits of full image stabilization, limited autofocus capability and EXIF data, among others. Amazingly, by working as a so-called focal reducer, the definitely-not-endorsed-by-Canon Speed Booster also ekes out a full extra aperture stop from each lens, turning an f/2 model into f/1.4 for instance, while also increasing the FOV by a factor of 0.71x -- meaning a normal lens stays, well, normal. Finally, the designer of the lens, Caldwell Photographic, claims that the device actually makes attached lenses sharper and has the white paper to prove it.
All that sounds great, but how does it work? I've been using it with that 50mm Canon glass along with a 24mm f/1.4L USM lens and a NEX-5N, and the answer is: very well indeed -- provided you keep your autofocus expectations in check. Metabones says up front that "the autofocus speed is unfit for professional use for sure, and it would disappoint most enthusiasts." And that's true: it's absolutely not suited for action photography. However, for landscapes, still subjects and portraits, once it locks on after a bit of programmed hunting, focus is razor-sharp.
For video work, there's no continuous AF as with native lenses, but it's possible to focus while shooting by pressing the shutter button -- though any hunting will ruin the shot, of course, making manual focus the best option for most. Apart from that, the Speed Booster is one of the few photographic accessories I couldn't wait to use: the fit and finish were impeccable, optical quality appeared excellent, functions like auto-bracketing worked perfectly and changing settings like the f-stop in-camera worked just as it would with a NEX lens. At wide apertures like f/0.9 (!) on the 50L, there was some vignetting, but you would also see that on any full-frame camera, especially on an aperture setting that ridiculously wide open. Otherwise, it gave my Sony shooter much more artistic capability and flexibility while turning it into a low-light monster, literally -- as those L-lenses also dwarfed the wee NEX-5N.
-- Steve Dent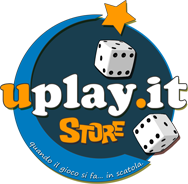 Article source: http://www.engadget.com/2013/03/31/irl-iogear-gearpower-gmp10k-steelseries-free-mobile-gaming-controller-metabones-speedbooster/