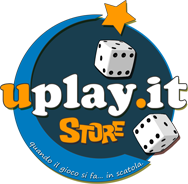 Meet Trace - A Device That Makes Action Sports Measurable, Sharable and Comparable

Runners and bikers have all sorts of tools and gadgets that monitor their activities and progress. But the same is not true for Action Sports like Surfing, Skateboarding, Skiing and Snowboarding. Today, ActiveReplay is launching Trace, a new and on of a kind device that makes action sports measurable, sharable and comparable, via a Kickstarter campaign. Trace is the first piece of technology that can correctly and automatically identify performance and tricks as they are being performed by skaters, skiers, snowboarders and surfers. Action Sports athletes will finally be able to look back on their day, see how many tricks they landed or waves they caught, and be able to share all of this information with their family and friends. ActiveReplay's goal is to raise $150,000 to begin production of Trace.

Trace is a small, rugged, and durable device with 9-axis inertial sensors, advanced multi-Hz GPS, and Bluetooth 4.0,that measures a huge amount of events and tricks athletes perform in skiing, snowboarding, surfing and skating. The athlete can then compare and share those metrics with leaderboards and their networks via social media. Trace consists of two parts: the data collection pod and the mount. Attaching and activating Trace is easy: The mount is attached to any hard surface like a board or helmet. Trace slides in the mount. The athlete pushes a button and begins their sport.

When an athlete completes a session, Trace will connect with their smartphone and send the data to ActiveReplay servers for processing. Within seconds, the athlete will be able to see all of their data, beautifully laid out and easy to read on their phone. Athletes will be able to share their session sheets on Facebook and Twitter, and compare their performance on the leader board.

"Trace is really easy to use: just turn it on and go. We'll take care of the rest. And the metrics you can gain from it are truly amazing. No more bragging to friends about an amazing wave or new trick without having a way to prove that it happened. We keep track of speed, time, distance, and calories. When you pull tricks like 360s our algorithms will measure your airtime, jump height, and rotation," said ActiveReplay CEO Dr. Anatole Lokshin. "We are introducing Trace based on the popularity of our flagship product, AlpineReplay, which has become the largest social network of skiers and snowboarders in the world. Since its launch, AlpineReplay has skiers in 43 countries and more than 1,400 resorts worldwide. AlpineReplay athletes logged 460,000 ski days, 5.1 billion feet of vertical and 2.5 million jumps this past season. We're now expanding this concept to other action sports. We are confident that Trace will transform action sports with stats never before seen for amateur and professional athletes."

For skaters, Trace will identify tricks, track speed, map out lines and more. If the trick was landed poorly or the board didn't rotate all the way around, Trace will track that, too. Trace already has established an initial set of identifiable tricks like ollies, nollies, kickflips, 360 flips, impossibles and more.

"This trick set will only get bigger," added Dr. Lokshin. "As skaters start to use it, we'll be able to identify more and more tricks."
For surfers, Trace will identify break, waves caught, speed, airs, turns and more. From the moment the surfer paddles out, Trace is collecting data. Every time a surfer catches a wave, Trace calculates max speed, average speed and length of wave in both time and distance. If a surfer boosts an air, Trace measures how high they got, how long they were in the air and distance traveled.

For skiers and snowboarders, Trace identifies resort location, lifts and trails, as well as speed, vertical, air and more. Trace takes AlpineReplay to the next level. All data will now have sub-second level of accuracy. In addition to max speed, vertical distance, distance traveled, calories, number of jumps and airtime, Trace will also be able to identify tricks like 360s, backflips and more.

ActiveReplay's management team includes Dr. Lokshin, who in addition to his duties as CEO, also leads the ActiveReplay Math Team which focuses on algorithm development. He also supervises hardware development and production. Dr. Lokshin formerly served as VP and CTO of Magellan Navigation, where he led teams which pioneered and commercialized consumer GPS, created first digital mapping, 3D mapping, released the first PND, and shipped millions of units of hardware to consumers. Before working at Magellan, Dr. Lokshin was part of the technical staff at NASA's Jet Propulsion Laboratory where he worked on robotic arms for the space station and the Search for Extraterrestrial Intelligence (SETI) project. He holds an MS in Physics from Polytechnic University St. Petersburg, Russia. He also holds a Ph.D. and EE USC.

David Lokshin is Active Replay's VP of Products, managing the engineering workflow and web and mobile products. After earning his A.B. with honors in Applied Mathematics from Harvard University, he traded FX options for Barclays in Singapore where he was responsible for the Philippine Peso and Malaysian Ringgit options books. Lokshin has been writing code and leading product for ActiveReplay since inception, building the products he wanted as a kid, surfing, skating, and snowboarding in California.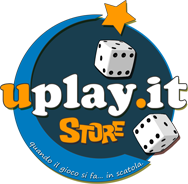 Article source: http://www.engadget.com/2013/07/31/trace-kickstarter/?utm_medium=feed&utm_source=Feed_Classic&utm_campaign=Engadget