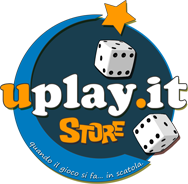 Here's the thing with soundbars, sound plates and every other gadget that attempts to fill the niche between a full 5.1 home theater system and the tinny speakers built into your TV -- they rarely sound great and they usually look even worse. Of course, there are always trade offs to be made, but the question that vexes us is, are they worth it? Sony is hoping that it's found a proper balance with it's latest trio of home audio setups and hit certain sweet spots on the bell curve of sound quality and design (and price).
Sony CT770 and XT1 sound bars
See all photos
34 Photos
First up are a pair of soundbars, the CT770 and CT370. Physically, both are extremely similar, with two-inch high bodies, angled speaker grills and displays that disappear completely into the front panel when turned off. The slimmer design allows them to be placed in front of a TV with little worry that you'll be blocking the screen, something you couldn't guarantee with their oddly octagonal predecessors. Both support 4K and 3D pass-through via a trio of HDMI inputs, along with optical and analog audio connections around back. There's also Bluetooth under the hood, with NFC points on top for quickly pairing with the Sony SongPal app which acts both as a remote and lets you stream music from any service of your choosing.
The difference between the two boils down to price, power and size. The $449 770 has a total of 330 watts of power. Inside the main unit are four two-way speakers (two tweeters, two mid-range) with diffusers for creating the widest possible sound stage. In addition, a gyroscope inside can switch audio profiles based on the position the bar is in. The ".1" of the 2.1 equation here is a 120W down-firing wireless subwoofer that, in our short experience, was capable of rumbling the floor without muddying the lows. It's also designed for larger TVs in the 46-inch and up range. The smaller, $349 CT370 drops to a 100W subwoofer and, while neither is going to stand up next to a $1,000 5.1 home theater system, they definitely deliver clear balanced audio with a consumer-pleasing focus on the higher and lower frequencies.
The $299 XT1 "TV Sound System" is a rather elegantly designed platform with a 170W 2.1 array inside. It has it's own 100W dual down-firing subwoofers and feet that elevate it off your TV bench (or sturdy crate...) to make sure the bass resonates clearly and as far as possible. The tempered glass top is designed to support the weight of a TV up to 55" or 66 lbs. Just like its soundbar cousins it has Bluetooth and NFC on board, plus a trio of HDMI inputs. The XT1 didn't produce quite as wide and even of sound as the CT770, but it was certainly a vast improvement over the speakers built into any mass market television.
All three units will be shipping in April and you'll be able to pick them up from the usual retailers.
Share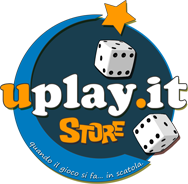 Article source: http://www.engadget.com/2014/03/31/sonys-latest-home-audio-systems/?ncid=rss_truncated