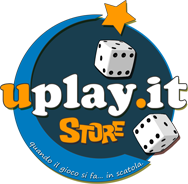 Refined sound and classic style with G Series micro Hi-Fi systems
29 June 2011
Transform listening at home with acoustic excellence, network features and elegant looks
· Carefully crafted design delivers crisp, clear sound
· Enhance MP3 tracks with easy connection for iPod and iPhone
· Play music from a range of sources via USB and Wi-Fi
Enjoy a pure sound performance
G Series micro Hi-Fi systems have been crafted to deliver a sound quality to impress even the most demanding audio enthusiast.
Drawing upon years of expertise developing amplifiers, our G Series micro Hi-Fi systems use innovative geometric grounding technology to minimise amplifier distortion so you hear accurate rhythm and tempo whether you're listening to a thumping rock anthem or a gentle classical track.
Compact speakers are designed to handle the high power output of the amp and deliver a natural acoustic balance. Every tiny detail, from grooved internal speaker walls to the woofer and tweeter construction, creates a pure sound which lets you lose yourself in the music performance.
Classic looks and a premium finish
Simple and elegant, G Series micro Hi-Fi systems recall classic analogue Hi-Fi systems. The main unit is finished in solid aluminium with a hairline finish and retro-look control knobs. The light colour of the aluminium creates a striking contrast with the high-gloss black piano speakers.
Design is subtle, understated and always focused on the listening experience. Moving the volume control a millimetre to the right and adding an outer ring adds to the beautiful simple design. Using polyurethane paint rather than cheaper polyester paint in speaker coating minimises unnecessary resonance for a crisp, clear audio performance
Choose your music, your way
G Series micro Hi-Fi systems offer a variety of ways to play your favourite music. Certified as Made for iPod / iPhone, you can easily connect an iPod or iPhone via USB and give tracks a big audio sound. Or plug an MP3 player or USB memory stick into the USB port and make the most of your digital music library.
G Series micro Hi-Fi systems with Wi-Fi (CMT-G2BNiP and CMT-G2NiP) mean you can connect to a wireless home network and play music from your PC or Internet radio channels – with no clutter of cables. Use the Wi-Fi to stream tracks to Wi-Fi devices in other rooms. You can even download a free iPhone app and control a G Series Hi-Fi from anywhere at home.
There's DAB (Digital Audio Broadcasting) radio too. Enjoy even more music, news and sport in digital quality. DAB means easier tuning, reduced interference, information on artists and tracks and access to a huge range of local and national radio stations.
The choice for music connoisseurs
"G Series micro Hi-Fi systems have a classic design style but are packed with the latest audio and network innovations," says Yuji Kitayama, Director, Home Entertainment of Europe. "The premium finish and purity of the sound performance will give audio enthusiasts everywhere an exquisite listening experience."
For more information see here: http://www.sony.co.uk/product/hfs-cd-music-system/cmt-g1bip
iPod and iPhone are trademarks of Apple Inc., registered in the U.S. and other countries.
G Series micro Hi-Fi systems at a glance

CMT-G2BNiP
Expand your music choice with Wi-Fi and DAB radio
· High acoustic performance and premium design
· Built-in Wi-Fi for streaming music from PC and Internet
· DAB radio, USB connection for iPod/iPhone and MP3 playback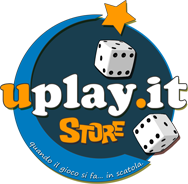 Article source: http://www.engadget.com/2011/06/30/sony-intros-g-series-micro-hifi-iphone-ipod-systems-blends-re/