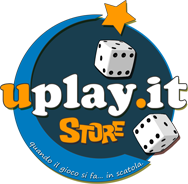 Descrizione:
Sotto le città del Vecchio Mondo si dirama un enorme groviglio di tunnel, caverne e strade sotterranee. Gli Skaven strisciano in questo Sotto Impero, aspettando l'opportunità perfetta per uscire dai loro covi e distruggere i nemici per la gloria del loro sinistro dio, l'enigmatico Ratto Cornuto. Anche se i Poteri Perniciosi sono all'opera per corrompere il Vecchio Mondo, gli Skaven sono sempre impegnati in vari complotti per i loro malvagi fini.
L'espansione The Horned Rat per Chaos in the Old World (Caos nel Vecchio Mondo in edizione italiana) introduce un quinto nuovo potere nella corsa verso l'Apocalisse!
Introducendo pezzi di gioco dettagliatamente scolpiti, poteri completamente nuovi, e tutta una serie di potenziamenti, i temuti Skaven sono pronti per scorrere sulla faccia del Vecchio Mondo. I giocatori dei Poteri Perniciosi possono confrontare questi odiosi animali nocivi con nuove scelte di gioco, tra le quali potenziamenti alternativi e carte Caos. Contemporaneamente i giocatori veterani troveranno nuove sfide con le carte Vecchio Mondo per esperti e nuove varianti di gioco.
Preparatevi a partecipare alla battaglia per il predominio!
 
• Espansione per il gioco da tavolo Chaos in the Old World
• Basata sul popolare universo di Warhammer
• Aggiunge un quinto giocatore, con gli Skaven che diventano una fazione giocante
• Aggiunge nuove opzioni di gioco per gli altri Poteri Perniciosi
• Include un mazzo eventi Vecchio Mondo per giocatori esperti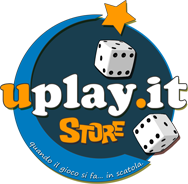 Article source: http://feedproxy.google.com/~r/UplayitQuandoIlGiocoSiFaInScatola/~3/wXXyb2_u3jA/chaos-in-old-world-horned-rat.html