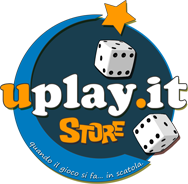 Street price: $108; MSRP: $108; deal price: $86 with code CRAZY
Make sure to use the code CRAZY to get this discount, it takes 20% off of any Monoprice branded items. This subwoofer rarely goes on sale, and the last time we posted a deal on it, the street price was $116 so the sale dropped it to $96. Now that the street price has dropped, you're getting an even better price. This coupon is only valid today.
The Monoprice 9723 is the top pick in our guide on the best budget subwoofer. Brent Butterworth said, "Unlike some of the smaller subwoofers we tested, the 9723 sounds like a "real" subwoofer. Its addition to a stereo system is not subtle; it adds a lot more bass, enough to shake my listening chair when playing the deep bass line on Olive's "Falling" or the explosions of depth charges in U-571."
He added, "For a subwoofer, the 9723 even looks sort of nice, with curved sides and a detachable fabric grille covering the woofer. At 17 by 17.25 by 17.5 inches, it's not small, but it's also not so huge that it's hard to fit into an ordinary living room."
Street price: $85; MSRP: $100; deal price: $50
This matches the best price we've seen on this speaker, which we've seen twice before. However, despite their being a new version of this speaker, we've seen the street price of the original push upwards the past few months. This particular deal is part of Best Buy's Deal of the Day, so it'll only be available today, and it's available on all 4 colors they have listed.
The UE ROLL Wireless Bluetooth Speaker is our pick for the best portable Bluetooth speaker. Brent Butterworth wrote, "The ROLL offers an irresistible combination of sound quality, ruggedness, water resistance, portability, cool features, and a modest price."
He wrote more detail about the interesting design of the speaker, "The ROLL's design might be the most radical of any Bluetooth speaker (except maybe that one that floats in the air), but the radical aspects of it enhance its functionality. Its flat saucer shape makes it easier to slip into a laptop bag or suitcase, and also creates an omnidirectional sound pattern that fills a room better than most conventional Bluetooth speakers do."
Street price: $160; MSRP: $160; deal price: $128 with code SAVE20
Kelty is holding a site-wide sale that gives you 20% off of any items, as well as free shipping. Make sure to use the code SAVE20 to get this discount. We're focusing on the Cosmic 20 sleeping bag, normally $160 for the regular size, which drops to $128 with the code. You can also drop the Woobie 30 sleeping bag down to $52. We don't tend to see sales from Kelty that often, so this would be a great time to stock up on camping supplies.
The Kelty Cosmic Down 20 is our budget pick for the best sleeping bag. Tim Neville said, "The bag is pretty much your standard mummy bag when it comes to shape, hood, and draft collar, but a few nice features deserve applause. For one, it comes packed with 21 ounces of 600-fill DriDown, the same as the Mobile Mummy, which has just 0.2 ounces more of it. The Cosmic actually weighs 2 ounces less than our top pick, too, though it doesn't compress quite as easily. The shell is a beefy 50-denier polyester ripstop; the liner is a 50-denier taffeta. The footbox features a "natural fit," but our testers really didn't notice much of a difference there. The no-snag strip along the zipper is nice and wider than in previous models (but not totally snag-proof)."
Street price: $600; MSRP: $900; deal price: $509
The best price we've seen to date on this monitor. While we did see a couple good sales around this price around the holiday season, none made it quite this low. Afterwards, prices stayed pretty consistently around $600. This is the model without Thunderbolt.
The LG 34UM95 is the ultrawide pick in our guide on the best 27-inch monitor. David Murphy said, "If you need a lot more space than our 27-inch 1440p pick provides, it's either this, a 4K monitor, or an ugly multi-monitor setup. LG's ultrawide monitor is the best option, because it makes more sense to get the equivalent of a seamless two-monitor setup than a single, ultra-high-res panel right now."
Deals change all the time, and some of these may have expired. To see an updated list of current deals, please go to The Wirecutter.com.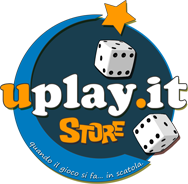 Article source: https://www.engadget.com/2016/06/30/wirecutters-best-deals-get-a-ue-roll-bluetooth-speaker-for-50/