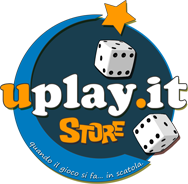 Street price: $115; MSRP: $130; Deal price: $$110 + $40 gift card
While we featured a few deals around $80 during Black Friday on this mic, deals have been slim since. We saw a couple around $100, but this $110 deal is a much better option. It's sold by Adorama through Newegg, and includes a $40 Newegg giftcard. Depending on what you value a Newegg giftcard at, this might even be a better deal than those Black Friday ones.
The Blue Yeti is our pick for the best USB microphone. Kevin Purdy and Lauren Dragan said, "It provided the most reliably well-rounded and natural sound out of all the mics we tested, in all rounds of testing. It offers live headphone monitoring and gain control, two key features for any recording setup (other mics lacked these or made using them too complicated). The Yeti is quick to set up for different room and voice situations, while most USB mics are focused only on single close-up speakers. It is more stable on its stand than most microphones we tested, and easy to adjust on the fly."
Street price: $130; MSRP: $200; Deal price: $95 with code 76W4U5S4
This is the lowest price we've seen on the Vantrue R2, beating the previous lowest sale price by $5. If the previous deals are any indication, it'll only last a few days before shooting back up to the normal price for the next couple of months. In order to take advantage of this deal, use the code: 76W4U5S4.
The Vantrue R2 is our runner-up pick for the best dash cam. Eric Adams said, "Its packaging, instructions, and general usability are on a par with the Z3, and its image quality is also top notch. While just as crisp as the Z3, the R2's images have slightly more contrast. This makes them more attractive, but not quite as useful as they could be in different scenarios, as some areas tend to be too dark, and the night vision is also a hair darker."
Street price: $150; MSRP: $200; Deal price: $100
We've featured the Inissia before at $70, but this combo from Best Buy includes the Aeroccino milk frother. The Aeroccino normally sells for $60-$80, and this combo is usually $150 on Amazon, so it's a solid deal if you're interested in the milk frother for cappuccinos or lattes. Amazon is currently price matching the deal, so if the Best Buy sale ends or goes out of stock, check here.
The Nespresso Inissia Espresso Maker is our fully automatic pick for the best espresso maker. Cale Guthrie Weissman said, "f you want a decent espresso drink at home, but don't have the time or patience to practice and learn the ins and outs of making espresso, try Nespresso. Machines start at just over $100 and you can pay more for features like faster preheating, and built-in milk frothing—but they all share the same brewing mechanism and produce the same decent-tasting coffee."
Street price: $40; MSRP: $50; Deal price: $27
This is a pretty big drop on an already very affordable coffee maker, and the lowest price we've seen. We've seen the price steadily dropping on this coffee maker over the past week, and it's unlikely to get much lower than this. This Hamilton Beach tends to either have very brief sales or go out of stock - so either way, this deal probably won't last long.
The Hamilton Beach 12-Cup Coffee Maker is our pick in our guide for the best cheap coffee maker. Thais Wilson-Soler wrote, "The Hamilton Beach 12-Cup Coffee Maker (46201) made a good cup despite being the cheapest coffee maker we tested, although it bears mentioning that coffee from a budget coffee maker just won't equal the taste of a cup from a higher-end machine or a single-cup brewing method. The Hamilton Beach also has a removable water reservoir for easy filling (and a rotating base to make it easy to access), a compact footprint, and a simple interface. Testers were initially torn between the Hamilton Beach and the Mr. Coffee Optimal Brew 10-Cup Thermal Coffee Maker (BVMC-PSTX95), but everyone said they'd buy the Hamilton Beach after we revealed that it costs half as much as the Mr. Coffee."
Deals change all the time, and some of these may have expired. To see an updated list of current deals, please go to The Wirecutter.com.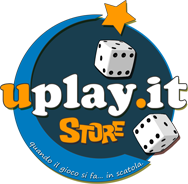 Article source: https://www.engadget.com/2016/09/29/the-wirecutters-best-deals-save-50-on-a-nespresso-machine/