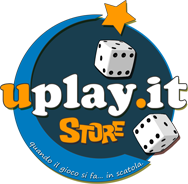 Since self-lacing sneakers are still a rarity, it's hard not to be instantly impressed. At first I was touching the shoes gently, trying not to break anything as I slid my feet into the shoes, but I was soon told I didn't have to treat them any different than my traditional kicks. Tiffany Beers, senior innovator and engineer at Nike, says HyperAdapt 1.0 was designed to be a full-on performance shoe and not simply a collector's item. What makes everything tick here is a system dubbed E.A.R.L, short for Electro Adaptive Reactive Lacing, which activates itself as soon as your heel hits the insole.
If you need to adjust the laces, there are two buttons on the shoe's upper, one for tightness and the other for looseness. I found the auto levels to be comfortable every time I put the HyperAdapts on, but that may vary depending on the shape of your foot. Either way, Nike says E.A.R.L is smart enough to know the amount of tightness it should provide when you lace up for the first time. The E.A.R.L mechanism makes a loud sound when triggered, but it's oddly satisfying to hear. It all feels reminiscent of that scene in BTTF Part II when Marty McFly says "power laces, all right."
As you would hope, the HyperAdapts are comfortable to wear and true to size. So, if like me you wear a 10.5, there's no need to go up or down from your normal size. They're shaped similar to other performance shoes, meaning they won't feel much different than what you're used to walking or running in already. The power laces are what make it a low-top on steroids, though.
You'll also notice that blue block on the bottom of the HyperAdapt. That's used to indicate how much power you have on your shoe; a blue light means you're charged up, yellow is halfway and red signals that you're running low. To charge it, you use a white magnetic puck that's included in the box. Nike says the sneaker can last up to two weeks on a full battery, though that could be longer if you don't activate the power laces too often. Beers, for example, claims she's worn them for eight to 10 weeks with a single charge. There are LEDs on the back too, which light up everytime E.A.R.L is doing its job.
Unfortunately, getting the HyperAdapt 1.0 isn't as easy as walking into a Nike store and purchasing a pair, at least not right now. While they're definitely not as rare as the 2016 Mag (89 pairs), the sportswear giant is only giving a "small group" of Nike+ app users the chance to buy them. That said, Nike says a wider release is expected later in December, along with a new silver color. There's also a white one available, but that's limited to athletes and celebrities who are part of the Nike family.
We'll have more on the HyperAdapt 1.0 in the coming weeks. For now, you need to ask yourself whether you're willing to pay $720 to own a piece of the future of footwear.
A video posted by Edgar Alvarez (@edgaralvarezb) on Nov 30, 2016 at 7:55am PST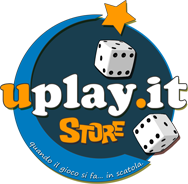 Article source: https://www.engadget.com/2016/11/30/nike-hyperadapt-first-look/