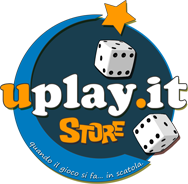 If you like to customize your audio experience, you can also use Jaybird's mobile app to tweak the Run's sound profile. It's flat by default, but the company provides a variety of options like "Bring the bass," which boosts the low-end, or "Extended listening," which cuts down harsh high notes. There are also custom profiles from athletes like Nick Rimando and Kerri Walsh Jennings, and you can find profiles from other Jaybird users as well. If you want, you can also adjust your levels manually. (I opted for the "Signature" settings, which boosts bass and high notes a bit.) The app changes the Run's sound at the firmware level, so any tweaks will apply no matter what you're listening to. If you need help finding exercise tunes, there's also a curated selection of Spotify playlists within the app.
With no wires in the way, the Jaybird Run made listening to just about anything feel completely seamless. It takes just a few seconds to pop it out of the case, and they paired with my phone quickly too. Since they're so comfortable, I occasionally forgot I was even wearing them. At times, too, it felt like they were simply an extension of my hearing. They didn't fall out of my ears once after hours of testing, and after a while my low-level anxiety about dropping them on a New York City sidewalk evaporated.
My honeymoon with the Jaybird Run almost ended abruptly during my first jogging session. They simply couldn't stay synchronized in stereo mode while I was moving, a problem multiple reviewers have brought up over the past few weeks. When I asked Jaybird for comment, a spokesperson said that the unit I was testing were pre-production, and not the final hardware consumers would get. Typically I'd find that answer suspicious, but since the Run aren't actually shipping to customers until later this month, all I can do for now is take the company at their word.
So that's the story of how I received a second Jaybird Run pair to review. I immediately took them out for a two-mile run around Brooklyn's Prospect Park , and thankfully didn't experience any further synchronization issues. My podcasts and exercise playlist all played without incident. Compared to the Jaybird Freedom, which are wirelessly connected to your phone, but still have a thin cable attaching the earbuds, the Run offered a completely different experience.
It's one thing not to have to worry about managing a headphone cable, but running through the park unencumbered by any cables felt truly liberating. I still experienced minor synchronization issues when walking around Manhattan, but that's something I've also noticed with other wireless buds. Extreme radio interference is part of the cost of living in a dense urban environment.
Jaybird's four-hour battery life claim for the Run was close to what I actually saw. The buds would typically last for around three hours and 45 minutes during my testing. As you'd expect, that timing changed a bit if I was listening to quiet podcasts, or loud music most of the time. Together with the battery case, the Run typically lasted around two to three days, depending on if I could fit in a jogging session. As our resident marathoner, Engadget's executive editor Dana Wollman notes that the Run's battery life should be fine for most runners. But you'd probably want a wired pair if you're hitting the pavement beyond four hours.
Pricing and the competition
At $180, the Jaybird Run are slightly more expensive than competing wireless earbuds. Apple's AirPods go for $159, while Bragi's "The Headphone" comes in at $149. If you want to cut the cord mainly for exercise, though, the added cost will likely be worth it for the Run's sweat and water resistance. Jabra's Elite Sport are another solid workout alternative, but they're a lot pricier at $250.
If you're considering wireless headphones, it's worth taking a step back and considering how you plan to use them. If you're a fitness fanatic, it makes more sense to forgo wires entirely with the Jaybird Run. But if you care more about having higher audio quality, and only need headphones for occasional exercise, you might be better off with something like Jaybird Freedom or BeatsX, which still have short cables.
Wrap-up
Jaybird didn't disappoint with the Run. They're everything I'd want in a pair of truly cord-free headphones. While they still require sacrificing a bit of audio quality, that's true of everything else in this category. Losing a bit of fidelity is worth it, though, if you've ever dreamt of going for a run while losing yourself to music and not worrying about any annoying cords.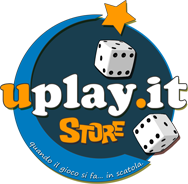 Article source: https://www.engadget.com/2017/10/12/jaybird-run-review/