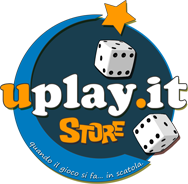 So the character designers have had to rework the character models, making sure protagonists Satou and Hime look well-proportioned and detailed while still maintaining the distinct look of manga. It's not unlike how the Disney short Paperman is computer animated but still carries many visual markers of hand-drawn animation. The artists on Project Hikari pay a lot of attention to line thickness and shading, aiming for the natural, somewhat imperfect look of ink on paper. But they still need to give it some 3D shadowing to give the characters weight in the eyes of the viewers who will end up standing next to them.
The animation right now is done through motion capture. That means although it looks fluid and natural, it's impractical in the long run. The eventual goal, which the company will work toward with later chapters, is to fully animate the story from scratch on a computer.
The characters aren't the only thing the team has had to build out though. Even if Project Hikari heavily leans on its floating-comic-panel structure, it still takes advantage of the immersiveness of VR by dropping you into fully rendered environments from time to time. For example, during my demo at this past weekend's New York Comic Con I saw the inside of Satou's apartment first as a comic panel, but then it slowly opened up to surround me so that it felt like I was standing inside the room. I could look out the window at the town and forest beyond, even though the original comic panel only faced the door.
One of the challenges Square Enix's environment artists face in recreating the world is figuring out what lies beyond the comic panels. They can glean clues from the manga's content. For example, in a later scene from the same chapter Satou does look out that window, so they can extrapolate what it would have looked like in the earlier part of the story. But other places, like the alley behind Satou and Hime's apartment complex, don't get as much panel time, forcing the artists to come up with their own designs.
But with all this work into creating a full 3D world, how is this adaptation of Tales of Wedding Rings still a manga? It goes a lot further than Marvel's experiments with sound and motion, and at times it very much falls into the "walking simulator" genre of video games, where you poke around an unfamiliar environment to uncover bits of story.
But one thing about Project Hikari is that it's more strictly regimented. The New York Comic Con demo had all interactivity removed in the name of expediency, keeping it as short as possible to ensure that more attendees could try it. But the interactive elements planned are more about making it a better reading experience: The team wants to add the ability to skip to or rewind parts of the story and to slow down or pause the action so players can look around more. The most gamelike addition will be interactive objects that can be clicked on to reveal more about the story, though these additional bits of the experience won't be required for finishing each chapter.
The other thing that makes it more mangalike is how the story transitions between sections. Individual scenes are often separated by panels, with the viewer's focus shifting from one to the next and something even sliding or stepping through them to reveal the next scene. This keeps the comic book feel to it but also has a huge side benefit: It's really good at reducing VR sickness. That disconnect you often get between what your eyes are seeing and your lack of movement doesn't happen in Project Hikari because your viewpoint isn't being dragged around from place to place. I'm prone to motion sickness, and I'm happy to report I didn't feel ill once during the 11-minute demo.
Manga is supposed to be relaxing, so making the viewer as comfortable as possible is key to Project Hikari. In fact, the Advanced Technology Division might have succeeded already, as several people who tried it asked if they could lie down during the demo, since that's how they usually read manga at home. But still, one of the things many people enjoy about reading manga is the portability of it, and that's sort of lost when transferred to VR. You not only lose the ability to curl up on your bed but also can't throw it in your bag and read it on the subway. But Square Enix isn't looking to replace manga any more than an anime replaces the work it's based on. Project Hikari is just another way to experience it.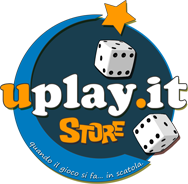 Article source: https://www.engadget.com/2017/10/12/square-enix-project-hikari-vr-comics/