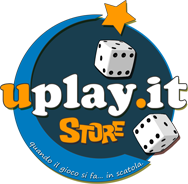 ---
The company said it still has more employees than it did when the year started.Tesla lays off nine percent of its workforce
In a company email he shared on Twitter, CEO Elon Musk stated that Tesla's aggressive growth resulted in duplicated roles, so these layoffs will help the company reduce costs and become profitable. Musk wrote: "These cuts were almost entirely made from our salaried population and no production associates were included, so this will not affect our ability to reach Model 3 production targets in the coming months."
---
Never too early to speculate.Microsoft's next Xbox will reportedly launch in 2020
Microsoft hinted at its next Xbox console during this week's E3 presentation, and now Thurrott.com reports on a rumor that the system, codenamed Scarlett, is scheduled for release in 2020. There are no technical details, but it's described as a "family of devices."
---
The floodgates are open.Judge rules ATT can purchase Time Warner for $85 billion
US District Judge Richard Leon has issued his ruling on a lawsuit brought by the Department of Justice and declared that ATT can buy Time Warner. Judge Leon reportedly put no conditions on the deal, and the result of this case stands to have far-reaching effects on the media landscape and other groups considering or seeking vertical mergers. Comcast is expected to extend a formal bid for Fox, while deals like the T-Mobile/Sprint team up are already pending.
---
'SSB Ultimate' supports GameCube controllers and includes every fighter ever.Nintendo @ E3
If you have eight minutes, we can show you all the highlights from Tuesday's Nintendo Direct event at E3. And now the show floor is open, we can even take a walking tour of the company's booth. While it included plenty of Smash Bros., Mario Party and even Fortnite, it was missing one small thing -- where's Metroid Prime 4?
---
How much do you hate the notch?Vivo's Nex is a true all-screen phone with a pop-out selfie camera
If Lenovo's failure to deliver a genuine full-screen display for the Z5 left you feeling burned, Vivo's flagship Nex could ease the pain. The Nex is making the transition from concept phone to retail product -- in China, at least -- and boasts an impressive 91.24 percent screen-to-body ratio. Tucked behind its 6.59-inch Ultra FullView display is an eight-megapixel camera that ascends whenever you summon it to take a selfie.
---
Meet me in Tilted Towers.'Fortnite' @ E3
The big news from Epic Games is that its popular free-to-play shooter is finally available on Nintendo Switch, complete with voice chat that works without any need for a mobile app on your phone. Unfortunately, this announcement highlighted the issues caused by Sony's refusal to allow console crossplay from the PS4 -- if you've linked an Epic account with PSN, it can't be used on Nintendo's system at all. While all of that gets figured out, Epic revealed there are now over 125 million Fortnite players, and that it's planning to close out its 2018-2019 competitive season (featuring $100 million in prizes) with a World Cup tournament late next year.
---
Quality over quantity.Sony's E3 2018 show: our verdict
Sony's decision to make its event small and focused was a power move from a company that doesn't have much to prove. It has clearly won this generation of the console wars, outselling the Xbox One by a ratio of almost two to one. Now, the company can concentrate on showing off its first-party titles that will keep the PS4 propped up as it enters its relative old age.
But wait, there's more...
---
The Morning After is a new daily newsletter from Engadget designed to help you fight off FOMO. Who knows what you'll miss if you don't Subscribe.
Craving even more? Like us on Facebook or Follow us on Twitter.
Have a suggestion on how we can improve The Morning After? Send us a note.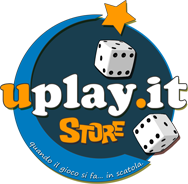 Article source: https://www.engadget.com/2018/06/13/the-morning-after/