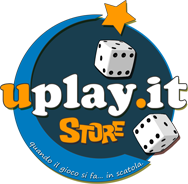 Vuzix' See-Through Tac-Eye Devices Now Available in Europe
November 28th 2011, Oxford, UK: Vuzix Corporation (TSX-V: VZX, OTC:BB: VUZI, FMB: V7X) ("Vuzix" or the "Company") today announced that its Tac-Eye® Monocular Display System is now available for purchase across Europe. The Tac-Eye LT is a lightweight, low profile, high-resolution monocular eyewear designed for use in the field where rugged hands-free video displays are needed. Part of Vuzix' award winning technology, the Tac-Eye LT unit enables users to view the real world alongside relevant computer generated information, graphics and alerts. Available in three formats: Video, VGA and VGA/Video the Tac-Eye LT is available now from www.vuzix.eu
Designed with the mobile user in mind, its high-contrast SVGA (800x600) display is perfect for displaying images from a wearable computer, laptop, vehicle mounted computer system, security cameras, or any other video source. Combined with some of the new Ultra Mobile PC's, European users now have access to one of the lightest, rugged wearable computers systems ever built.
Mounted on Oakley SI Ballistic M-Frame 2.0 eyewear (but also clips onto standard safety glasses), the monocular display will improve the user's situational awareness over other monocular models. Currently used across several markets in the US, the Tac-Eye LT is expected to be a popular choice with industrial organisations across Europe due to being able to withstand varying degrees of shock, vibration, water, dust and temperature fluctuations.
The VGA unit includes a standard VGA connector as well as a rugged mouse, the Video unit provides a BNC and RCA connection that will accept NTSC, PAL, and RS-170 video signals and the VGA/ Video unit includes all of the connectors and input devices from both of the VGA and Video configurations.
David Lock, Director of Operations EMEA Region, Vuzix commented, "The Tac-Eye has been a popular choice among the defense, security and industrial sectors across the US for some time now and we have regularly received requests for information on the Tac-Eye products from interested parties in Europe. We're delighted to now be offering these products and to have the ability to fulfill all of the potential sales requests that come into the European office."

Features:

· Designed to meet MIL-STD 810F: Shock, Vibration, Water, Dust, Drop, Temp
· Display: SVGA+ (852x600) Color AMOLED
· 30° Diagonal Field of View
· Capable of displaying SVGA, NTSC, RS-170, and PAL formats
· Controls: Power, display brightness, and display orientation are controlled by the inline control pad
· Mounts to standard ballistic sunglasses from Revision, ESS, and Oakley
About Vuzix Corporation
Vuzix is a leading supplier of Video Eyewear products in the defense, consumer and media
entertainment markets. The Company's products, personal display devices that offer users a portable
high quality viewing experience, provide solutions for mobility, thermal sighting systems, tactical
wearable displays and virtual and augmented reality. With its origins in defense research and
development for next generation display solutions, Vuzix holds over 51 patents in the Video Eyewear
field. The company has won 9 Consumer Electronics Show Innovations Awards, the Retail Vision Best
New Product and several wireless technology innovation awards, among others. Founded in 1997,
Vuzix is a public company (TSX-V:VZX - News, OTC:BB: VUZI, FMB: V7X) with offices in Rochester,
NY, Oxford, UK and Tokyo, Japan. For more information visit www.vuzix.com.

Forward-Looking Statements Disclaimer
Certain statements contained in this release are "forward-looking statements" within the meaning of
the Securities Litigation Reform Act of 1995 and applicable Canadian securities laws. Forward
looking statements contained in this release relate to, among other things, future product releases,
new opportunities, the Company's ability to capitalize on new opportunities and the Company's
leadership in the Video Eyewear industry. They are generally identified by words such as "plans,"
"seeks," "believes," "may," "expects," "anticipates," "should'" and similar expressions. Readers should
not place undue reliance on such forward-looking statements, which are based upon the Company's
beliefs and assumptions as of the date of this release. The Company's actual results could differ
materially from those projected in the Company's forward-looking statements due to, among other
things, our ability to raise necessary capital; government regulation of our technologies; our ability to
enforce our intellectual property rights and protect our proprietary technologies; the timing of new
product launches; delays in product development; and dependence on third parties for certain key
components. These risk factors and others are described in more detail in the "Risk Factors" section
of the Company's Annual Reports and MDA filed with the United States Securities and Exchange
Commission and applicable Canadian securities regulators (copies of which may be obtained at
www.sedar.com or www.sec.gov). Subsequent events and developments may cause these forward looking statements to change. The Company specifically disclaims any obligation or intention to update or revise these forward-looking statements as a result of changed events or circumstances that occur after the date of this release, except as required by applicable law.
Neither TSX Venture Exchange nor its Regulation Services Provider (as that term is defined in the
policies of the TSX Venture Exchange) accepts responsibility for the adequacy or accuracy of this
release.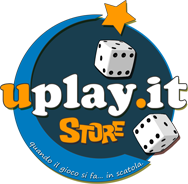 Article source: http://www.engadget.com/2011/11/29/vuzix-tac-eye-lt-offers-a-clip-on-hud-for-rugged-wannabe-cyborg/